REGISTER FOR NYEC'S 2018 ANNUAL FORUM TODAY 
Registration for NYEC's 2018 Annual Forum is now open! Register here for Early Bird pricing, starting at only $250 for NYEC members. We're looking forward to seeing everyone December 3-5, 2018, in Washington, D.C.Book your hotel room here at our group rate of $179 per night. 
NYEC's tradition is to heavily emphasize discussion and peer learning, which is what we will be doing on Tuesday, December 4! In discussion and real-time problem solving sessions, practitioners will facilitate conversations about pressing issues in the youth-employment field. Stay tuned for our call for session proposals, and see last year's Forum agenda for a sense of what topics were hot in the field.
Have a session you would like to lead? Fill out the form here to present during our conference. If you would like to become a presenter please fill out this form by October 31st. We will respond by November 9th to session leaders whose proposals are accepted.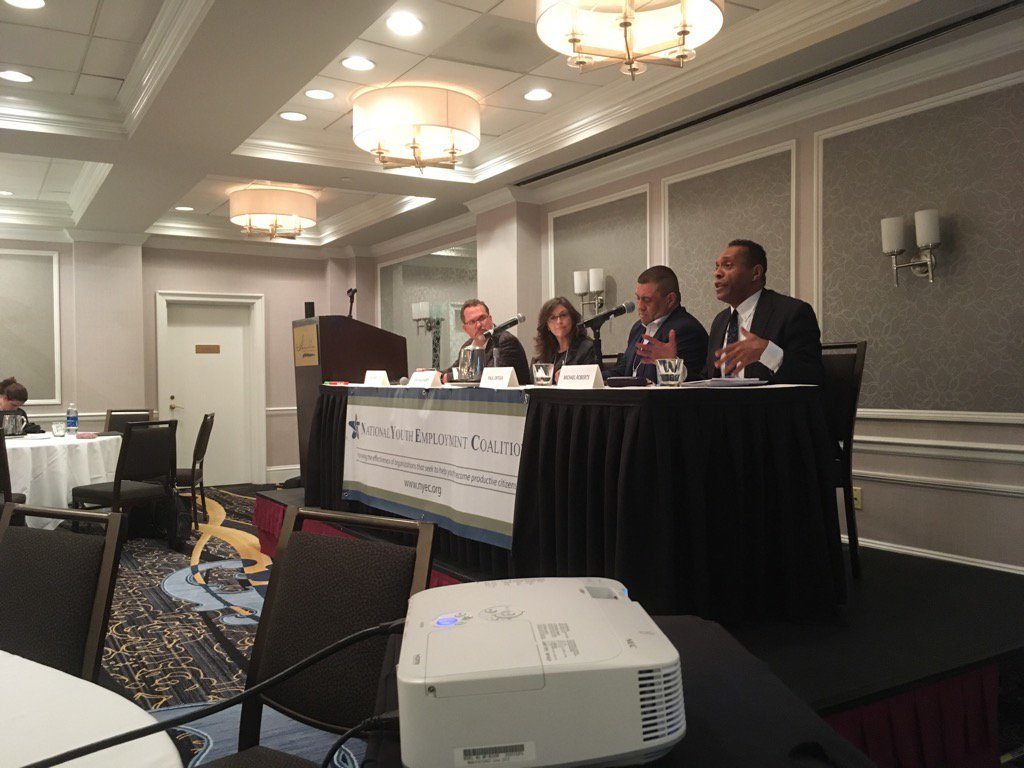 Wednesday, December 5, will focus on policy and advocacy. Co-hosted by the Opportunity Youth Network, the morning will feature a discussion with policymakers like the one last year, either at the hotel or the Capitol Visitor Center. The rest of Wednesday will be filled by optional Capitol Hill visits, which NYEC staff will help you organize. 
Monday, December 3, will feature a dine-around with conference attendees, a chance to get to know colleagues in informal and relaxed settings. We are also hoping to offer a pre-conference session. Stay tuned for details. 
NYEC's Annual Forum offers great value and visibility to sponsors. Email nyec@nyec.org to learn more about sponsorship opportunities.