The National Youth Employment Coalition improves the lives of the more than 4.6 million young people who are out of school and out of work.
Unique in the opportunity-youth space, NYEC represents organizations that serve and study opportunity youth, bringing the wisdom of practitioners to policymakers and the fields of workforce development, education, youth development, and rehabilitation services.
NYEC represents and speaks for organizations that are the leaders in serving opportunity youth – and those that are at earlier stages of the journey.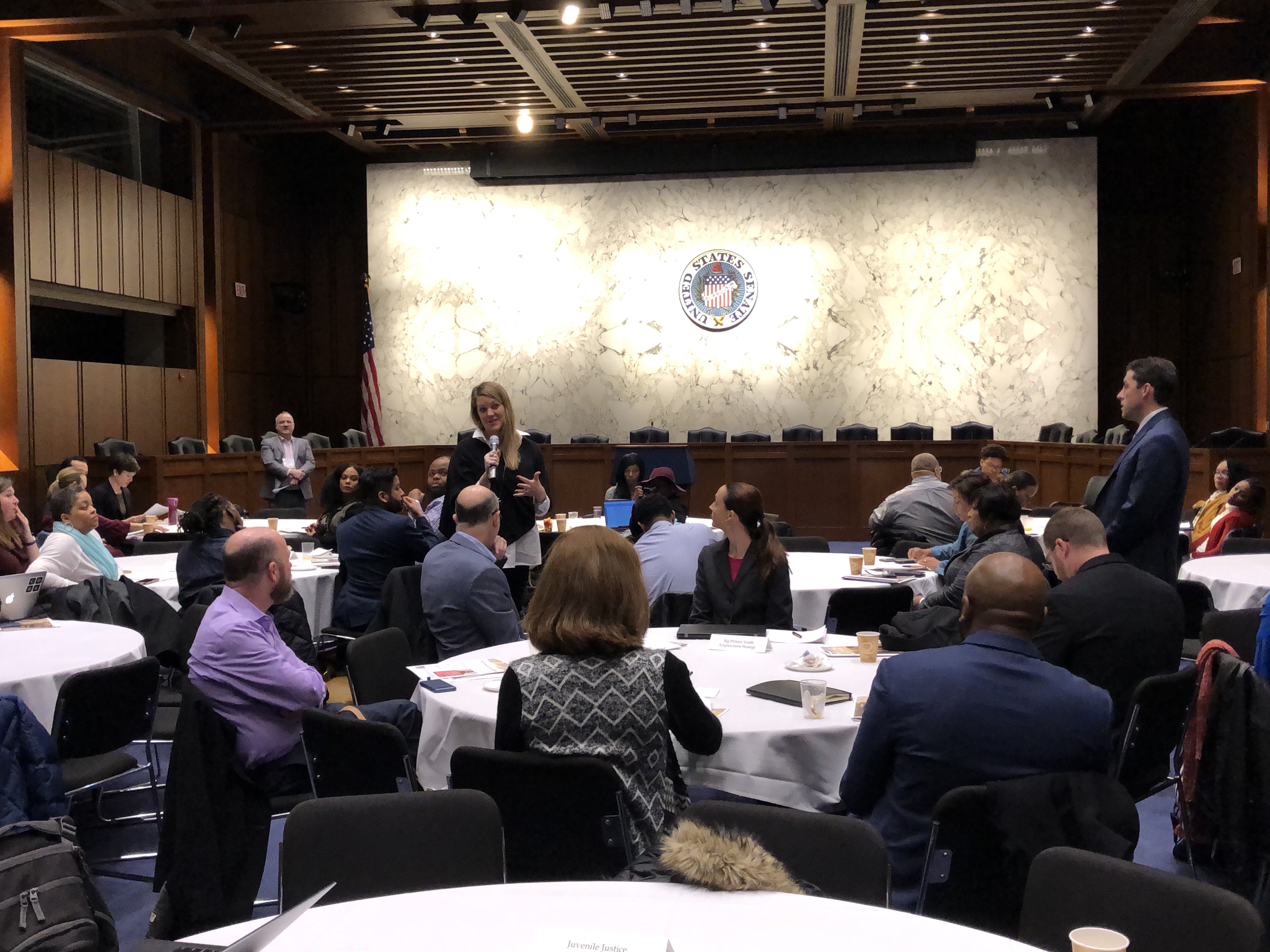 NYEC keeps the field up to date on recent innovations in practice and the latest research on service models. 
Through briefs, webinars, convenings, and online forums, NYEC creates a practitioner learning community that scales best practices – and improves the systems that serve opportunity youth.​
January 2020:

Opioids and Race (Isha Weerasinghe CLASP)
December 2019:

Young People & the Green Economy (Rashaun Bennett, NYEC, and Whitney Bunts, CLASP)
October 2019:

Outcome and Impact Measurement for Youth Employment Programs (Kevin Hickey, JVS) 
September 2019

: Rapid Response Cooperative Development - Creating Access to Work for People with Barriers (Vanessa Bransburg, Democracy at Work Institute) 
August 2019:

Strategies for the Workforce Development Sector to Advance Equitable Employment Practices: A Conversation on Early Lessons from Philadelphia & Cleveland (Grace Heffernan, Towards Employment, and Anna Latshaw, YouthBuild Philly)
July 2019

: Innovative Strategies to Create Quality Collaborative Apprenticeship Pathways (Sarah Hollister and Edison Freire, JEVS Human Services)
June 2019

: Driving for Equity in a Tight Labor Market (Rouguiatou Diallo, Chief of Staff, Resilient Coders)
May 2019

: Developmental Practices to Support Youth Leadership (Larry Pasti, Senior Director BPA Consulting, Forum for Youth Investment)
April 2019

: Research to Practice – Improving Pathways to Employment through Service (Noorya Hayat, Researcher at CIRCLE (Center for Information & Research on Civic Learning & Engagement)), (Adam Strong, (Research Impact Fellow at CIRCLE))
March 2019

: Creating Entrepreneurship Pathways for Opportunity Youth (Yelena Nemoy of AIFCS and Joyce Klein of FIELD at the Aspen Institute)
January 2019

: Our Ground, Our Voices: Toward Economic Justice for Young Women of Color (Nia West-Bey, Marlen Mendoza, and Whitney Bunts of CLASP)
October 2018

: Youth Jobs Boston: A Digital Redesign for Summer Youth Employment Program

 

September 2018

: Building a Re-Engagement System for Opportunity Youth in King County, WA (Lili Allen, Associate Vice President, Jobs for the Future &
Nicole Yohalem, Director, Opportunity Youth Initiative, Community Center for Education Results (CCER))
August 2018

: Measuring the Success of Career Training in Alternative Settings (Laurie Pianka, SIATech Executive Director of Community Development and Career Pathways & Ernie Silva, RAPSA/SIATech Executive Director of External Affairs)
July 2018

: Working with Gang and Violence-Involved Youth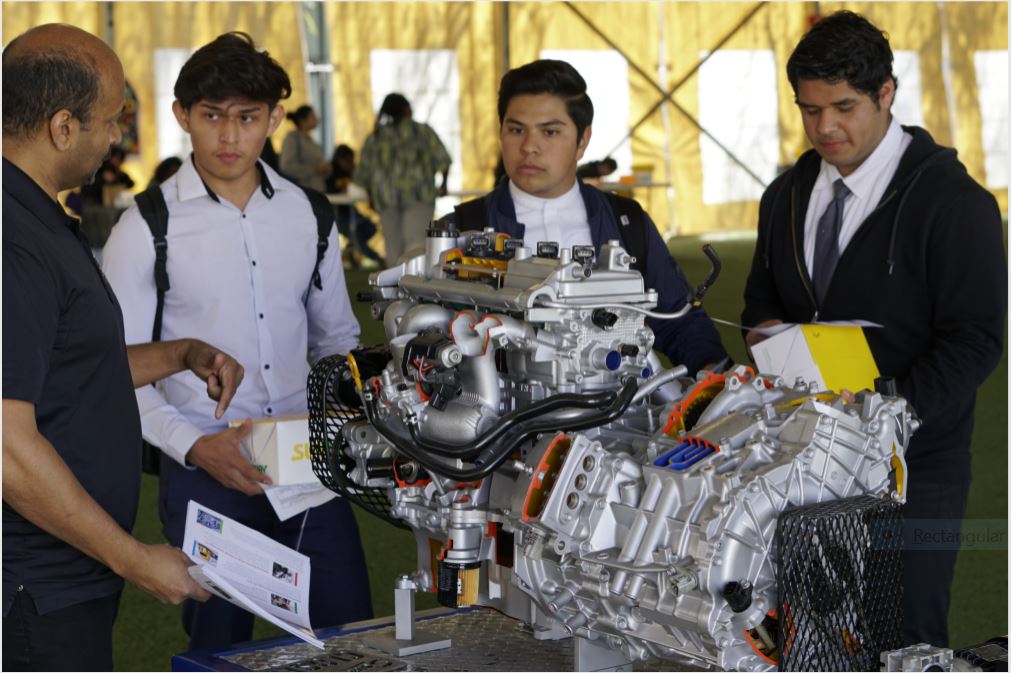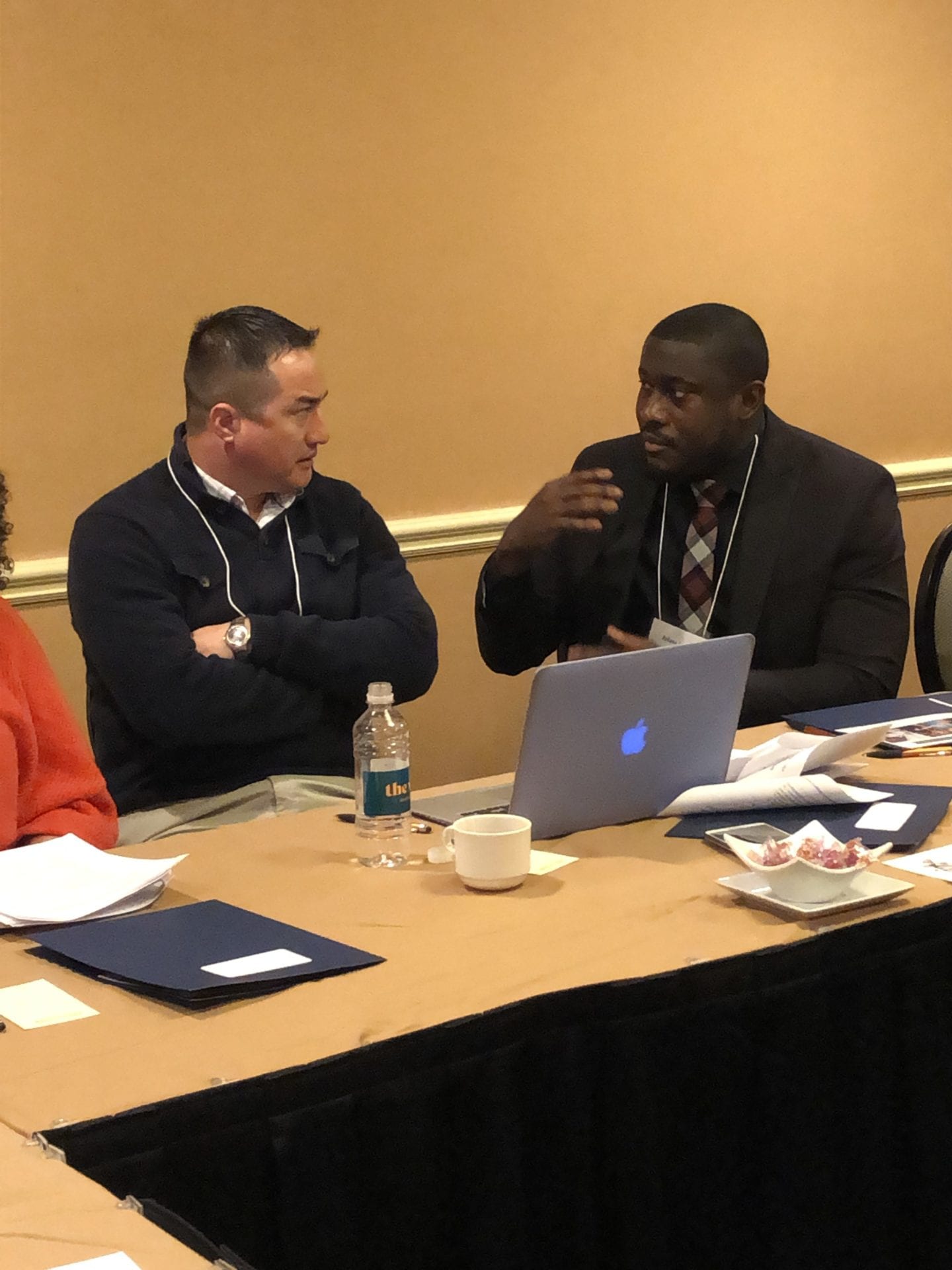 NYEC builds its members' capacity on two levels: professional development for youth workers and organizational development for agencies. 
NYEC professional development products translate research to advance practitioners' work.
NYEC's deep expertise in improving organizations' quality of service, such as through the PEPNet project, helps organizations implement best practices, expand their reach, and adapt to changing policy contexts.
As an aggregator and curator of proven, emerging, and promising practices, NYEC promotes models supported by members and the research base.
NYEC also serves as a unique line of communication between practitioners and policy makers. NYEC gathers and shares members' input with policymakers, to infuse policy with the practical wisdom of those on the front lines. NYEC maintains an advocacy presence at the federal level, both advocating for its own policy recommendations as well as advancing policy solutions through cross-sector coalitions that move the youth-development field forward.
Finally, NYEC organizes opportunities for public dialogue between policy makers and the field at forums and in webinars.
NYEC regularly solicits the views of members on how policy affects their service to youth, which serves as the basis for its policy work.
In partnership with allies, NYEC analyzes policy developments that affect opportunity youth, including in the areas of workforce development, K-12 and higher education, and human services.
These analyses, rooted in the experience of practitioners, inform policy recommendations at the federal, state, and local levels. View our 2019 Federal Policy Recommendations here.