The National Youth Employment Coalition improves the lives of the more than 4.9 million young people who are out of school and out of work.
Unique in the opportunity-youth space, NYEC represents organizations that serve and study opportunity youth, bringing the wisdom of practitioners to policymakers and the fields of workforce development, education, youth development, and rehabilitation services.
NYEC represents and speaks for organizations that are the leaders in serving opportunity youth – and those that are at earlier stages of the journey.
NYEC keeps the field up to date on recent innovations in practice and the latest research on service models. 
Through briefs, webinars, convenings, and online forums, NYEC creates a practitioner learning community that scales best practices – and improves the systems that serve opportunity youth.​ Stay updated with the latest from the field via our monthly workshops!
March 2021:

Taking Stock and Seizing the Moment around SYEP (CLASP/NYEC/National League of Cities/Aspen Institute)
February 2021:

Building in Social Capital for Economic Empowerment and Achievement in Youth-Serving Organizations (Social Capital Builders)
February 2021:

Innovating Together for 2021 Summer Internships (DC Prep)
February 2021:

Youth Perspectives on Civic Engagement and Next Steps Across the Commonwealth of Massachusetts (Center for Teen Empowerment) 
January 2021:

 Best Practices for Running Remote Internships (Symba)
November 2020:

Election Debrief 
October 2020:

Administering SYEP During COVID-19 Panel Discussion (Systems perspective)
September 2020:

Delivering SYEP During COVID-19 Panel Discussion (Providers perspective)
August 2020:

Even During COVID-19, Compass Rose Helps Youth Navigate Past Incarceration (Caitlin Dawkins | Program Manager, FHI 360 National Institute for Work and Learning)
July 2020:

Let's Create a Culture of Empowerment & Success! (Grant Loveless, Youth Leader, Social Media Guru & Digital Storyteller)
June 2020:

The Pandemic Recession and Reopening on Georgia's Young Adult Workers (Alex Camardelle, Senior Policy Analyst at the Georgia Budget & Policy Institute)
May 2020:

Labor Market Implications of COVID-19 on Young Adult Workers (Martha Ross, Fellow at the Brookings Institution) 
April 2020:

Virtual Services Workshop (Pathway Consultants) 
March 2020:

How to Go From Placement to Engagement with Employers (Larry Robbin and Associates)
F

ebruary 2020:

Improving Workforce Outcomes & Trauma-Informed Care (Sarah Bocinski Futures Without Violence)
January 2020:

Opioids and Race (Isha Weerasinghe CLASP)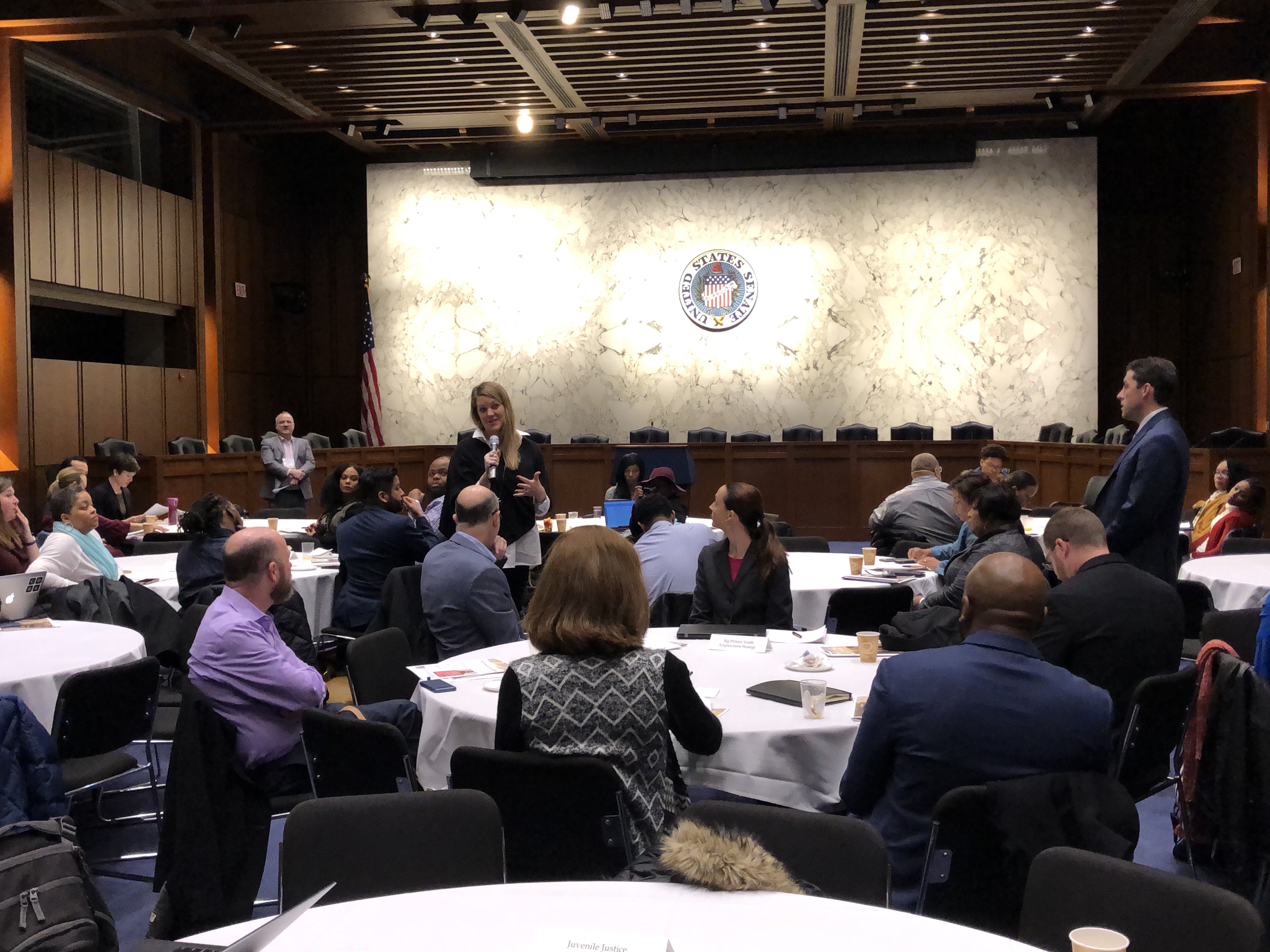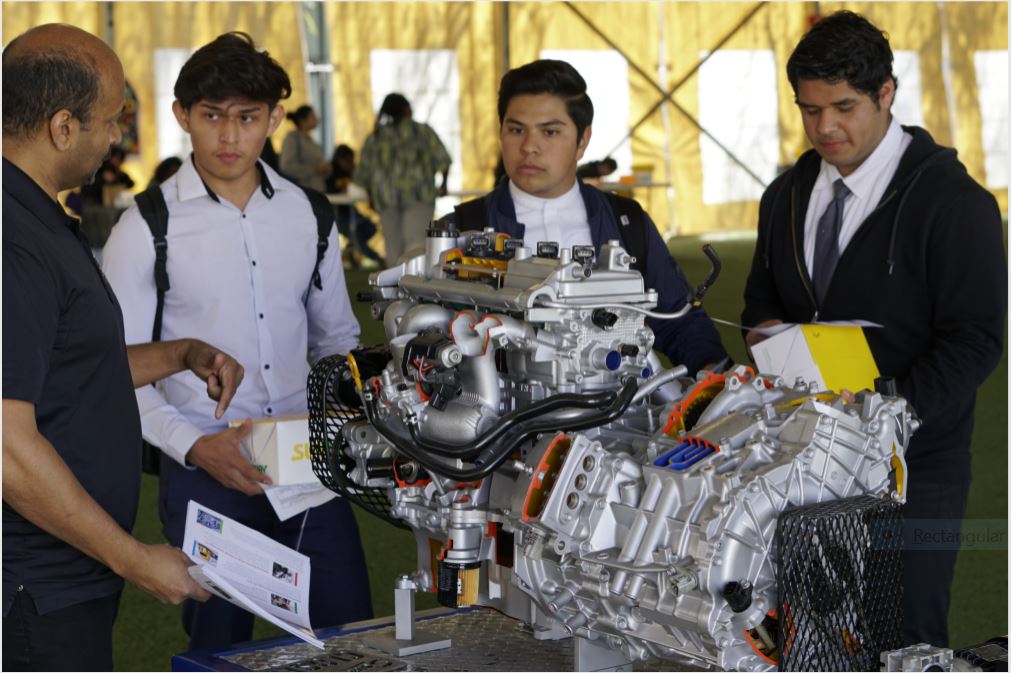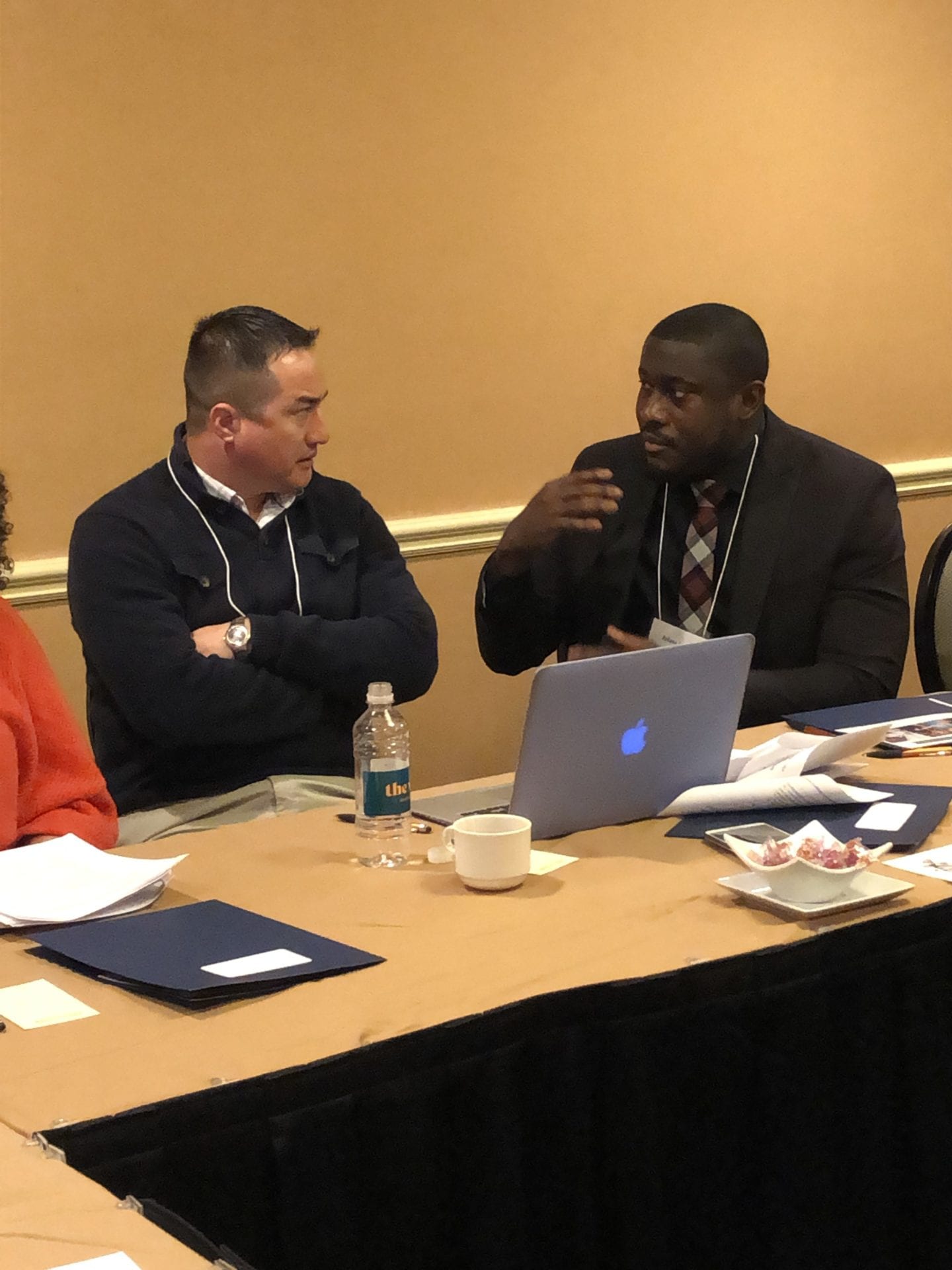 NYEC builds its members' capacity on two levels: professional development for youth workers and organizational development for agencies. 
NYEC professional development products translate research to advance practitioners' work.
NYEC's deep expertise in improving organizations' quality of service, such as through the PEPNet project, helps organizations implement best practices, expand their reach, and adapt to changing policy contexts.
As an aggregator and curator of proven, emerging, and promising practices, NYEC promotes models supported by members and the research base.
NYEC also serves as a unique line of communication between practitioners and policy makers. NYEC gathers and shares members' input with policymakers, to infuse policy with the practical wisdom of those on the front lines. NYEC maintains an advocacy presence at the federal level, both advocating for its own policy recommendations as well as advancing policy solutions through cross-sector coalitions that move the youth-development field forward.
Finally, NYEC organizes opportunities for public dialogue between policy makers and the field at forums and in webinars.
NYEC regularly solicits the views of members on how policy affects their service to youth, which serves as the basis for its policy work.
In partnership with allies, NYEC analyzes policy developments that affect opportunity youth, including in the areas of workforce development, K-12 and higher education, and human services.
These analyses, rooted in the experience of practitioners, inform policy recommendations at the federal, state, and local levels. 
Youth with Justice Involvement Toolkit
In December 2020, the National Youth Employment Coalition, with support from the Annie E. Casey Foundation, has released Job Training for Youth with Justice Involvement: A Toolkit. The toolkit will help leaders and practitioners in both the juvenile justice system and workforce development system collaborate to effectively serve youth with justice involvement. This toolkit, directed at practitioners and leaders in the juvenile-justice system and others with limited familiarity with the workforce development system:
Outlines evidence-based practices in youth workforce development,
Provides an overview of the workforce system funded under the federal Workforce
Innovation and Opportunity Act (WIOA),
Makes recommendations for how to make WIOA-funded services work better for
youth with justice involvement at the local level, and
Lays out some key steps to forming effective interagency partnerships. 
Vocational Rehabilitation (VR)
NYEC is a partner in the Youth Technical Assistance Center (Y-TAC). Y-TAC focuses on helping vocational rehabilitation (VR) agencies improve services for out-of-school youth with disabilities. Through Y-TAC, NYEC works to raise the quality of services delivered to young people. First, NYEC leads a process to update trainings being delivered to VR staff around the country. The trainings, based on the Institute for Educational Leadership's YSP/KSA competencies, were originally developed 15 years ago to complement NYEC's PEPNet standards. A second updated training module was delivered in Virginia in December 2018. Second, NYEC has developed a series of toolkits to introduce VR staff to best practices in serving out-of-school youth and partner with other youth-serving agencies. The toolkits are bolstered by extensive case studies from across a dozen states. The team, along with consultants, developed WIOA Title I Partnership Development for Vocational Rehabilitation Professionals: A Curriculum Guide.
Undocumented Young People
Young people without right-to-work documentation face unusual barriers to employment in the formal economy, further marginalizing them from American life. This problem is especially acute for young people who are not eligible for temporary protection under DACA (Deferred Action for Childhood Arrivals). Supporting the transition to adulthood for these young people often requires creating unusual partnerships that integrate education, workforce-development, and legal services, while meeting the needs of young people and their families to make money. NYEC is uncovering and sharing emerging practices for serving undocumented young people not eligible for DACA, and identifying comprehensive policy solutions that will expand services to these young people. On Sept. 12-13, 2018, NYEC, with the support of the Georgetown Center on Poverty and Inequality, convened a working session of California-based practitioners in Stockton. View the final report here.
Justice-Involved Young People
For young adults who contact the juvenile- or criminal-justice system, lack of access to education, job training, and work experience is often a barrier to their successful transition to self-sufficiency. Young adults who were sentenced to out-of-home placements face even bigger barriers to employment. With the Youth Advocate Programs, Inc. (YAP), and the Annie E. Casey Foundation (AECF), NYEC is in the second year of identifying paths to collaboration between juvenile-justice and workforce-development agencies. In 2017 NYEC and YAP released New Funds for Work: Connecting Systems for Justice-Involved Young People, documenting best practices and initial recommendations. We are currently piloting an approach of working with local agencies to arrive at commitments to action modeled on the 2017 report. On October 17, 2018, NYEC, YAP, AECF, and the local workforce development board convened local leaders in Camden County, New Jersey, to chart a better path for young people from the county who have been sentenced to out-of-home placements. In 2018 and 2019 NYEC seeks to release updated findings from this convening and translate the experiences of this project into a template for other jurisdictions to apply in their local context.
Employability Skills for Opportunity Youth
Whether called job readiness skills, college and career readiness, or employability skills, the youth-employment field is working hard to define what skills and mindsets young people need to thrive in the world of work. In 2017 NYEC convened a national working session to provide feedback on the new Tenacity employability skills curriculum developed by the District of Columbia Public Schools.