Announcement: NYEC's New Executive Director
National Youth Employment Coalition Announces Dr. Mary Ann Haley as New Executive Director
WASHINGTON—July 20, 2021—The National Youth Employment Coalition announced today that Dr. Mary Ann (Mimi) Haley will serve as its new Executive Director. The announcement follows an extensive national search to lead the organization.
"We are incredibly excited to have Mimi accept the position. Her extensive experience in nonprofit management, strategic leadership, resource development, and advocacy on behalf of young people made her the ideal choice to help lead the organization" said Glenn Eagleson, Chair of NYECs Board of Directors.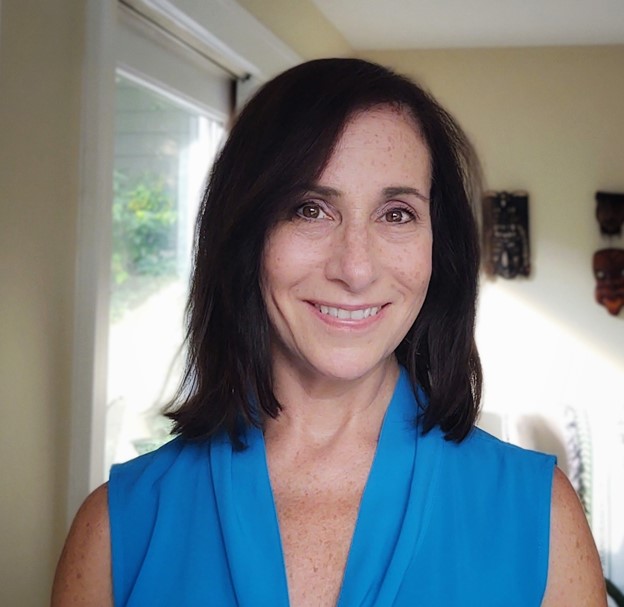 "I am delighted and deeply honored to be chosen to lead the National Youth Employment Coalition as Executive Director. I passionately believe the possibilities are endless for re-imagining our communities so all young people can thrive. I'm very excited to build on NYEC's 42 years of work in helping to create life-changing opportunities for young people. Working closely with all of our partners, I hope to expand on NYEC's deep commitment to authentic youth partnerships, race and gender equity, breaking down of siloes, sharing of best practices, and system change," stated Dr. Haley.
Dr. Haley's previous work includes serving as the Deputy Director and Interim CEO of the Connecticut Coalition to End Homelessness, where she directed efforts to transform the homelessness response system. She spearheaded improving infrastructure to serve young people, which resulted in a 50% reduction in youth homelessness in two years. In addition to her 20 years of non-profit management, as an adjunct professor she has taught courses in race and politics, comparative politics, development and political theory.
Dr. Haley takes on the leadership role previously held by Thomas Showalter, who stepped down in March 2021. Showalter continues to work with NYEC as a Senior Advisor, focused on supporting NYEC's public policy and advocacy efforts.
In her role as Executive Director, she will work closely with the Board to realize NYEC's strategic goals and vision, as well as enhancing the value of NYEC membership, broadening fund development, and strengthening the voice of young people in NYEC's work and in the national conversation and policies that affect them.
About the National Youth Employment Coalition: Since 1979, the National Youth Employment Coalition has been strengthening youth-serving organizations and advancing policy solutions for at-risk young people. We do this by improving the effectiveness of the organizations, and the systems, that serve young people. We collect, study, and support the implementation of best practices, all with a strong equity focus. NYEC conducts four kinds of activities to advance this mission:
NYEC keeps the field up to date on recent innovations in practice and the latest research on service models.

NYEC builds its members' capacity on two levels: professional development for youth workers and organizational development for agencies.

NYEC serves as a unique line of communication between practitioners and policy makers. NYEC regularly solicits the views of members on how policy affects their service to youth, conducts original analyses, and works with partners to advance policy solutions that move the youth-development field forward.

As an aggregator and curator of proven, emerging, and promising practices, NYEC

promotes models supported by members and the research.