A Conversation with Entrepreneur Alex Peay
Rashaun Bennett of NYEC sat down with Alex Peay, the founder of Rising Sons to discuss his work and passion for helping youth better their lives and communities. While taking an untraditional path towards service, Alex wants more youth to understand the value and benefits behind social entrepreneurship.
Q: Thank you for taking the time to be with me today. I would like to start with you telling us about your business and the type of impact that you make.
A: No problem and thank you for having me. I am the founder of Rising Sons, a non-profit whose mission is to improve the lives of young people for them to empower their communities. We activate young adults to address issues facing their communities by helping them heal from trauma, gain transferable job sills, and improve their access to education. I've worked in this field for 12 years and throughout those years we've engaged 350+ young people while maintaining a 100% employment acquisition for each participant. 75% have gone on to post-secondary education while 25% has started their own business.
Q: Nice, and that's nothing short of impressive. What led you to this work and how did you get started in this field?
A: I actually got started after a racial incident happened on my college campus and I was trying to become a corporate attorney at that time. As a response to the incident I started Rising Sons as a small discussion group for young men to address issues with our community and build fellowship. Because of the impact of Rising Sons, I went on the intern on Capitol Hill and had a rewarding experience. I then moved to Philadelphia after graduating and built out the organization more. From there I was able to work with dozens of organizations including Opportunity Youth United, Casey Family Programs, Echoing Green, CLASP, Cities United, the private companies, etc. among others.
Q: What does social entrepreneurship mean to you?
A: To me it means finding innovative and sustainable approaches for social impact. Social entrepreneurship ranges from improving lives of other people while also finding revenue to sustain that mission. For us we have become self-sustaining with multiple streams of income through grants, and pro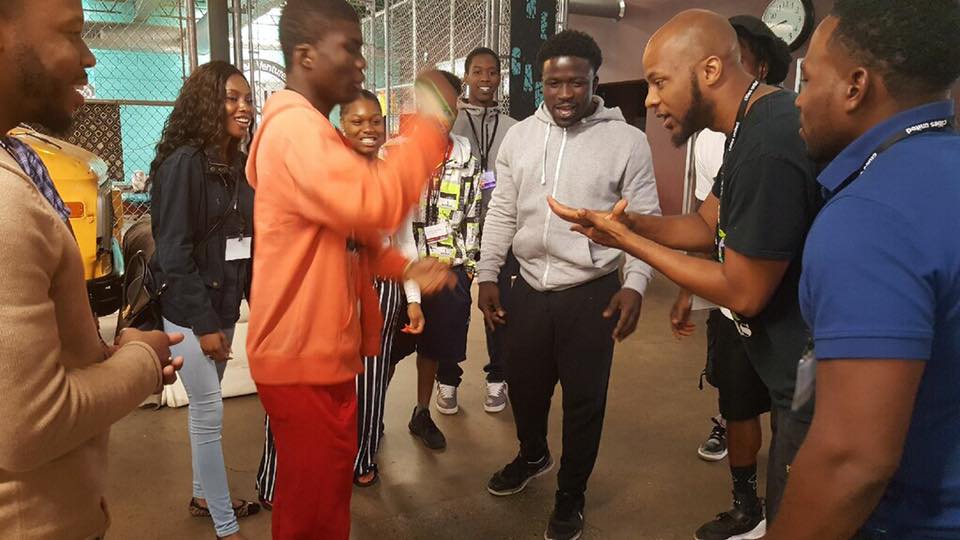 ject management.
Q: Yes, social entrepreneurship is definitely a growing field with tremendous value. How do you think social entrepreneurship can benefit opportunity youth (OY)?
A: It's the future of work, it's one thing to keep OY in employment but it may not improve their overall well-being in the future. The black wealth in this country will be a "$0" by 2050 which is due to lack of access to ownership. This ownership spans from tech, business, etc. It's good to think about getting youth employed and to think about jobs but that's not going to provide long lasting and sustainable benefits. Jobs can easily come and go through budget cuts, layoffs, life, etc. When you're not secure you're not providing the best long-term investment in your community.
At the Aspen Institute Yelena and Joyce have put together a wonderful report on programs invested in around entrepreneurship. A lot of entrepreneurship workshops provide entrepreneurial skills but not how to run a business. So, you find out that there are many youth with ideas for a business but don't have the access to the means to the resources to build out business infrastructure and gain revenue from it. This is important because this is something that severely lacking and something we're not tackling. When they get the opportunity to address issues in their neighborhoods, while also finding ways to bring in money to support themselves and their mission you will notice a change in not only their development but how communities are being served.
Q: For programs wanting to serve youth through this lens, what are the top ways organizations and individuals can support OY in social entrepreneurship?
We need to teach them supports, mentors, conferences and seminars to grow out their ideas and make sure its replicable. I've worked with many fellowships and accelerated programs around the country where I've been able to access seed funding and technical support, which allowed me to have a strong network around the world. Even with the plethora of support there's usually not a single OY in the room. A number of the people in the room are typically Ivy graduated with a wealth of opportunities. For every OY their counterparts are making millions of dollars, the only difference being with people categorized as OY there are a many barriers that prevent them from getting there. My goal is to help them gain access to these resources and also change how the accelerator programs approach their work and their models. It's two-fold approach.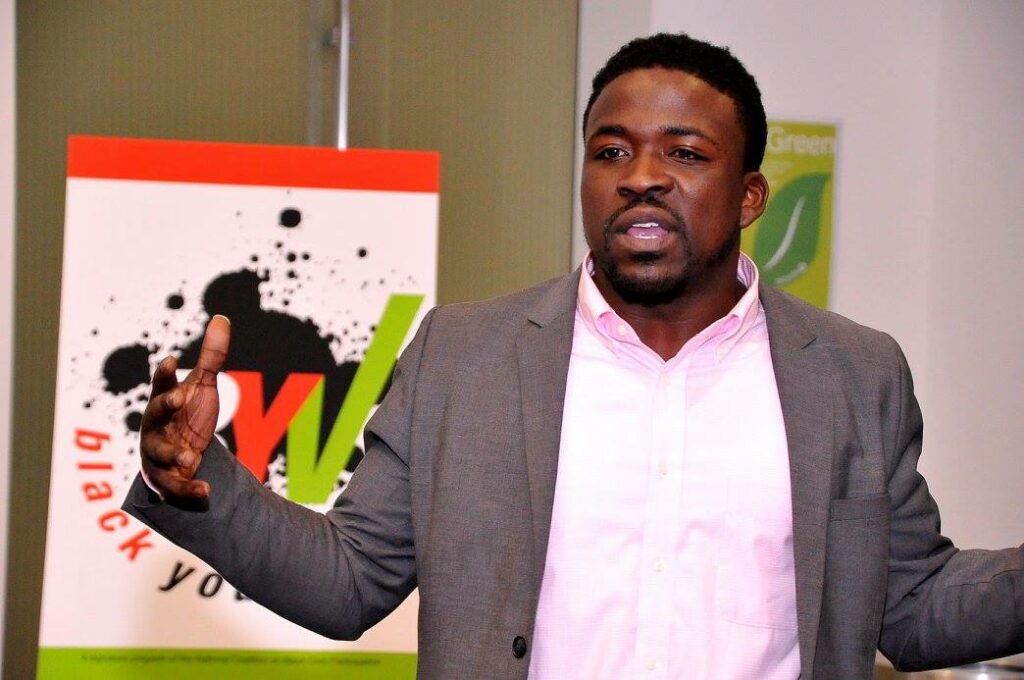 Q: What sustains you in this work? What prevents you from overheating and burning out?
A: My passion, when you do what you love you never work a day in your life. So, I don't see this as work this is something I can enjoy doing.
Q: Where are you hoping to go next with your work?
A: I'm currently scaling my model of having a 11-month program for OY to gain employment and prepare them for the future and address issues. I also want to be in spaces that are boosting entrepreneurship programming. I am working with foundations and programs to recruit more OY and support them.
Q: How can we best support you?
I'm always looking for funding! Haha. But honestly the best way to support me is to support OY and ways I can supportive in their work.
Alex can be reached at alpeay@risingsons.org. He resides in Philadelphia, PA.